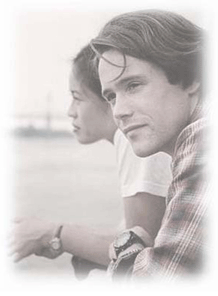 Genre: Drama
Running Time: 83 minutes
Format: Color NTSC
Language: English
Country: USA
Rating: Unrated
"Morning Glory" tells the story of William, a street poet haunted by his past, who befriends and draws Karinna, a spirited runaway, into this world of poetry and tragedy. As their lives become intertwined, they rediscover hope, love and the awesome power of the human spirit.
For more information or to request a screener and/or press kit, click here.